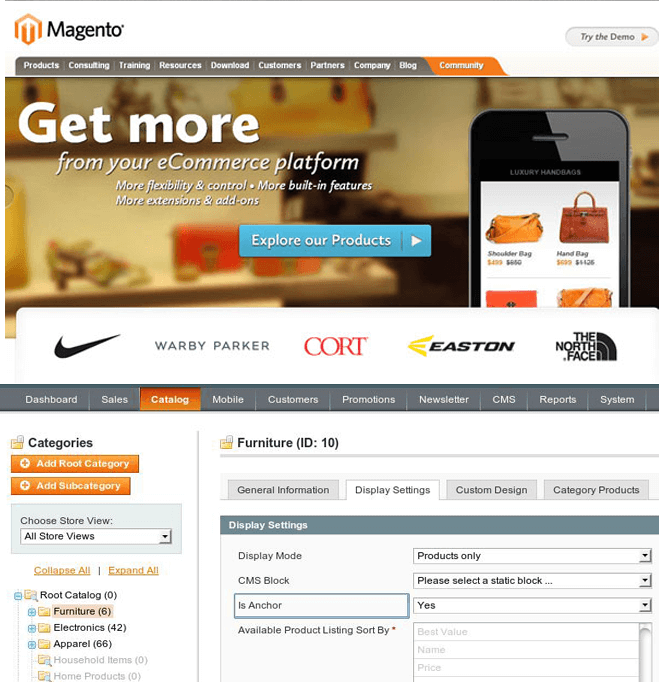 IS MAGENTO RIGHT FOR ME?
The thought of managing an online store may seem daunting, but with our ecommerce solutions, putting money into your bank account is just as easy as it would be with a traditional store. Through our research and experience, we've found that Magento is the best platform for ecommerce websites. We're not alone though, your mywebwow website will be using the same online store system as some of the most popular companies in the world.
You'll be able to integrate your online store directly with your bank account to make transactions seamless
You will never need to deal with PayPal or Google Checkout because Magento is an open source platform
There are no maintenance or monthly fees to worry about
As an ecommerce design agency, mywebwow is focused on providing everything your business needs to attract and retain customers. Our developers help businesses of all sizes with the design and implementation of ecommerce stores using Magento. We can maintain and update your ecommerce store as needed, or train you on how to change content and other information on your site on the spot.