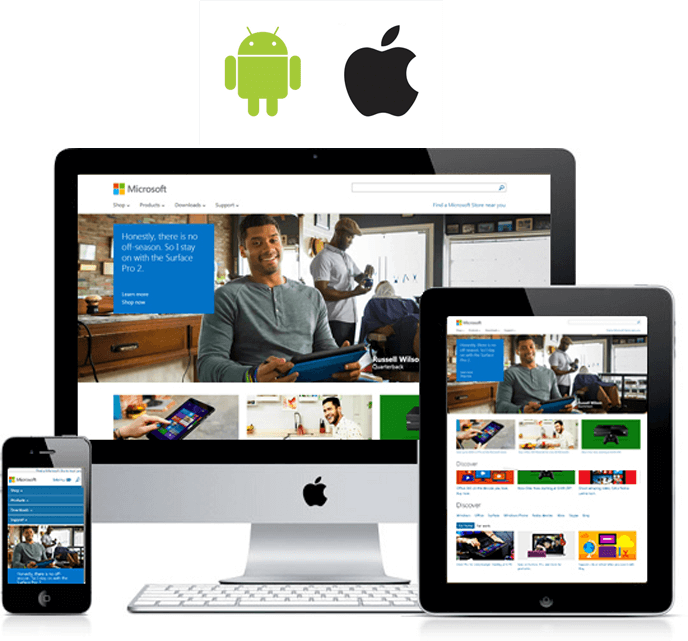 DO I NEED A MOBILE RESPONSIVE WEBSITE?
With today's technology, your website has to be flexible. It has to work perfectly on a smart phone, tablet, and a desktop. Our talented team of designers and developers know how to create an easily navigable, mobile-friendly site that covers all platforms. Your customers will be able to access your online store, your blogs, your information, and more in whatever way works best for them.
We design a single website that is beautiful and more importantly, functional, across all devices. If you don't have a mobile responsive website, search engines such as Google will penalize you and not send visitors to your site. We don't want that to happen to you which is why all of the sites we create are mobile friendly and fully responsive. When someone visits your site, all of the content and imagery is automatically resized to fit the screen they are using.
With smartphone users now outpacing desktop users, having a mobile ready site is key to attracting and converting visitors. This is one area of opportunity we won't let you miss out on.