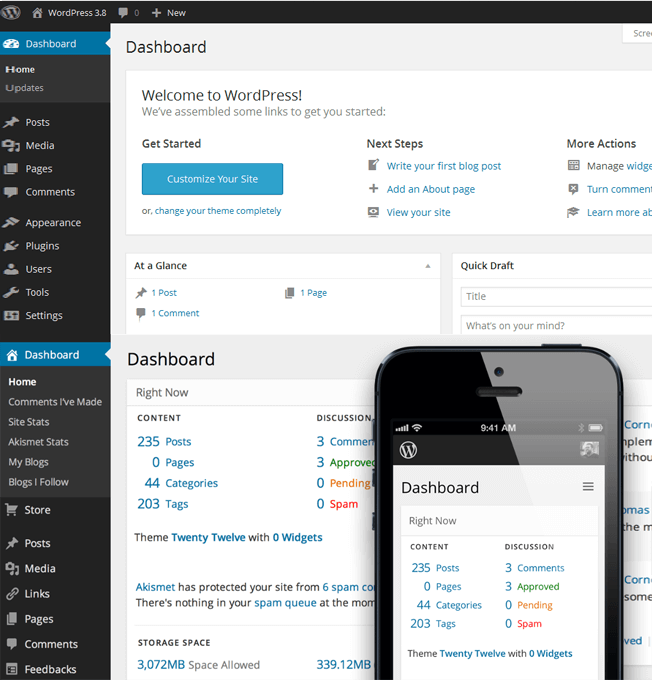 IS A WORPRESS CMS RIGHT FOR ME?
WordPress has many qualities that make it a great platform to build your company's website on. Some of the most important qualities to consider include:
Search engines like WordPress websites. Why? Because of their simple framework, WordPress sites are easy to crawl and allow search engines to get the information they need from the sites in a timely, effortless manner.
WordPress is an Open Source platform. This means that each site built on WordPress is able to be customized to meet the varying needs of the site owner. This versatility is a big win and very important since not every business needs the same thing on their website.
Sites built on WordPress are more secure due to WordPress constantly running updates on its software, deterring hackers.
The majority of WordPress themes available today are already mobile friendly and responsive. This means your site will look good no matter what device it is being viewed on.
WordPress works with many plug-ins and multi-media files. This allows for easy integration with some of the most popular payment gateways, email providers, and media files giving your site the ability to become a hub for monetary transactions and collecting important information from your customers.
summary
Best For:
Serviced Based Businesses
Get Started